DCA
Course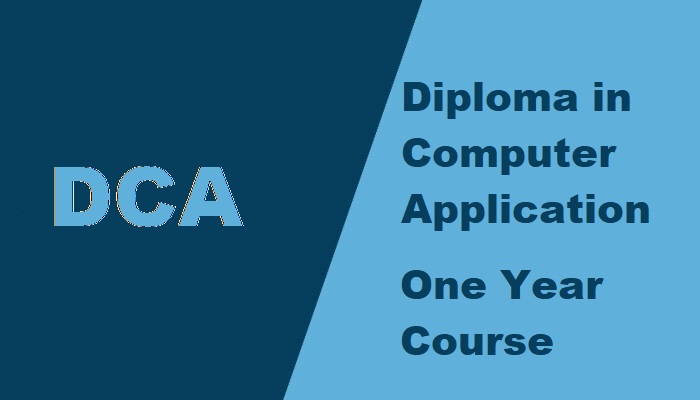 Course Duration : One Year
DCA or Diploma in Computer Applications, is a 1-year diploma course in the field of Computer Applications that involves the study of numerous computer applications such as MS Office, Internet Applications, Operating System, Database Management System (DBMS), HTML among other subjects.
In order to apply for DCA admission, candidates are required to have a high school degree or equivalent in any discipline from a recognized board with at least 40% marks. DCA Syllabus includes subjects such as Basics Computer Skills, MS Office Applications, Internet Basics, E-Business, PC Assembly and Troubleshooting.
DCA is offered in the country at an average fee ranging between INR 5,000 and INR 30,000 for the complete duration. Students can also opt for different types of Computer Application courses in India like BCA course which offers even better career opportunities. Other types of computer application courses in India include BBA Computer Applications, BSc Computer Applications or BA Computer Application.
Why study Diploma in Computer Applications?
Ease: A Diploma in Computer Applications can be completed in 1-2 years, and the tuition fees are typically much lower than those of a bachelor's degree.
Skills: DCA will teach the technical skills needed to get a job in the IT industry. The course covers a wide range of topics, including programming, software development, and web design. It will also help develop problem-solving skills.
Networking: DCA will put students in touch with other students and professionals who are working in the IT industry.
Other reasons include:
Understanding basic concepts in Networking and Troubleshooting
Understanding the concepts of multimedia and its applications
Develop an understanding of HTML
Understanding the concepts of Tally and its applications
Understanding and capability of Identifying the Concepts of Computer Hardware and software